Created in 1970, OPMM is specialized since its creation in the design and manufacture of moulds up to 15 tons for parts of shapes, appearance and technical parts injected. Since 1996, OPMM is a subsidiary of the Farouk Group. Our work is mainly focused on automotive in parts of appearance and technics, household appliances, packaging, luggage… Our main customers are to date: Faurecia, Inoplast, Vistéon, Mécaplast, Rieter, Plastic Open, Rehau…
On the other hand we have a "repair" department for tools weighing up to 30 tons, NC Milling machines with fixed tables and a large erosion sinking, we also have a bridge of 30 tons and 5 axes milling machines at very large races. We are also able to detach emergency personnel on site.
in the group we can make available to our customers presses from 22 to 1000 tons to carry out tests of plastic injection
.
we have two production Sites: Auchel (62) and Blangy sur Bre (76) to be close to the customers and reduce the duration of the intervention.
We are certified ISO 9001 V2008
See CERTIFICATION in PDF FORMAT
Our Auchel and Blangy engineering offices with a dozen technicians are able to develop and scan your parts from your sketches or models
We manage the prototype parts and prototype injection mould phases with simultaneous engineering
We are able to improve the feasibility of your projects and then to industrialize a process
Manufacture of

plastic

parts of appearance and techniques in the field of automotive, household appliances, packing, luggage…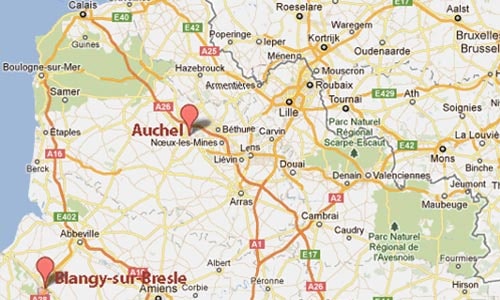 OPMM Auchel (62)




100 rue A. Lamendin




62260 AUCHEL




Phone : 03.21.61.90.90
OPMM Blangy sur Bresle (76)




Z.I. rue des étangs




76340 Blangy-sur-Bresle




Phone : 02.35.94.41.95